Liquid Fertiliser Tanks
YOUR TANK - YOUR FERT - YOUR FUTURE
LIQUID FERTILISER STORAGE
As we continue to grow and expand, our Liquid Fertiliser Storage range now offers a product of unmatched finish, strength and durability. Your best option for the safe long-term storage of your liquids backed by a 15-year guarantee. Liquid Fertiliser never looked so good!
West Coast Poly has been supplying farmers and agricultural enterprises with well-designed, quality polyethylene storage products since 1999.
With the introduction of the new 50,000L liquid storage tank comes the latest in advanced rotomoulding technology, the new SRM Series shuttle rotomolding machine. The largest machine of its type and a first for West Coast Poly and Western Australia.
West Coast Poly ….just got bigger, and liquid fertiliser storage just got better!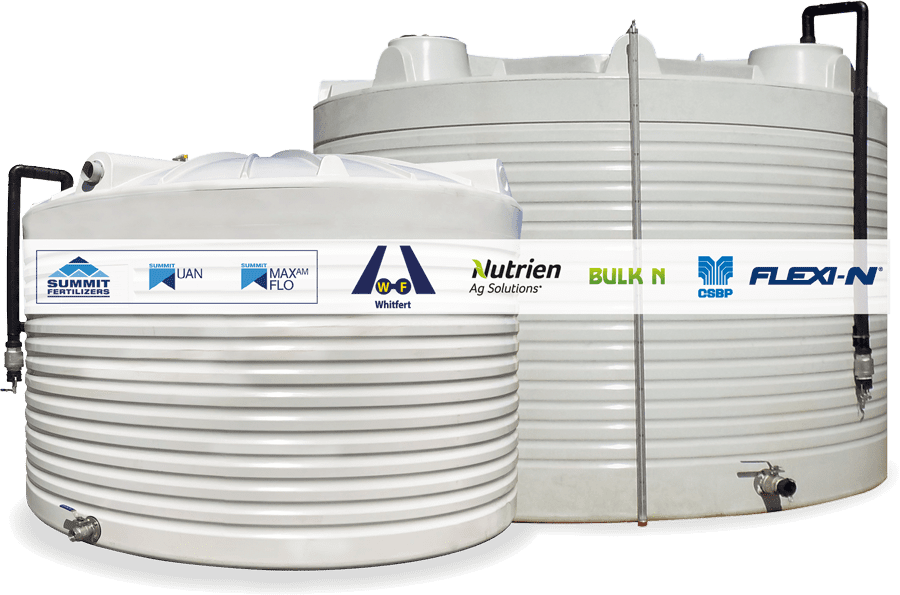 DIMENSIONS AND PRICING
| Volume (L) | Volume (Tonne) | Diameter | Height | Price inc GST |
| --- | --- | --- | --- | --- |
| 25,000 | 33 | 3.78M | 2.60M | $6,655 |
| 50,000 | 66 | 4.60M | 3.45M | $11,616 |
PRICE INCLUDES:
3" (80mm) HDPE Poly infill line with SS Non return valve, camlock & dust cap and 13mm drain valve
2″ (50mm) or 3" (80mm) Suction Outlet – Stainless Steel Ball Isolation Valve with camlock connection and dust cap
Liquidator – tank mounted mechanical level indication gauge
FREE DELIVERY within 800kms of Perth
FEA Engineering Certified
Manufactured using WA's most advanced rotomoulding technology and utilizing premium LMDPE materials, you know your liquid fertiliser tank will be a product of unmatched finish, strength and durability. Our ISO 9001 certification gives added assurance for customers that all services and manufacturing practices are of the highest standard, your best option for the safe long-term storage of your liquids. This commitment attests only the best workmanship, and the best materials will go into your new liquid fertiliser storage investment.
Stainless steel valves and flanges provide increased resistance against corrosion and the HDPE fill line is more robust and longer lasting that its PVC equivalent. 3" fittings are included  allowing for faster liquid transfer, saving precious time during busy periods.
This counter balanced gauge means the level indicator tracks the tank volume. When the gauge is at the top, the tank is full. No more mistakes as the operator was in a hurry, you can see at a glance how much is left in the tank.
Our fleet of purpose-built delivery trucks ensures your storage tanks are delivered and fit out efficiently and on time by one of our professional Transport Team Members.
West Coast Poly is a Western Australian company located in Canning Vale, giving you easy access to the manufacturer for special fittings or installations and ensuring your money stays in W.A. A tank made in Western Australia for Western Australian conditions.
Rest Easy. The purchase of a West Coast Poly Liquid Fertiliser Storage Tank brings with it a written 15 year guarantee. Backed by the manufacturer, you can be assured only the best workmanship and best materials have gone into your new tank.
AUSSIE POLY PUMPS
Aussie Poly Pumps are a high performance, self-priming centrifugal transfer pump for a wide range of applications both commercial and agricultural, with a range of pumps for safe, fast and efficient pumping of liquid fertilisers.
| MODEL | SIZE | PRICE Inc GST |
| --- | --- | --- |
| RSE2BRV/GX200 | 2" (50mm) | $1,243 |
| RSE3BSV/GX200 | 3" (80mm) | $1,419 |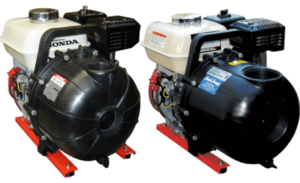 Honda GX200 6.5HP Petrol Engine
Heavy duty corrosion resistant polypropylene construction
A $88 delivery fee is applicable for pumps delivered on farm within 800km of Perth. If pump delivered with tank, no delivery fee applies.
WE SET THE STANDARD HIGH
WHY CHOOSE WEST COAST POLY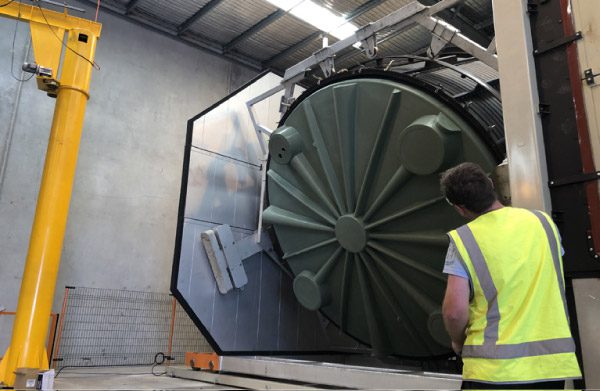 West Coast Poly has earned an impressive reputation as one of the leading and largest manufacturers of polyethylene storage tanks in Western Australia.
You will be dealing with a company with advanced manufacturing systems and unmatched manufacturing ability.
Talking with experienced local personnel who understand the home-grown conditions for the rural, residential and mining/industrial sectors of Western Australia.
Assured that our service and manufacturing practices are of the highest standards, guaranteeing a top-quality, well-designed product.
GET YOUR TANK
DELIVERED FOR FREE
There's Free Delivery within 800km of our Canning Vale Factory for our agricultural products. For more information, please see the Delivery Section.