LIQUID FERTILISER STORAGE TANKS
Secure Liquid Fertiliser Storage, So You Can Focus On The Seasons Ahead.
25,000L $6,853  •  50,000L $11,968
When it comes to safe & secure Liquid Fertiliser Storage, no one does it better than West Coast Poly. Made in WA, they are a single piece roto-moulded construction, with unmatched finish, strength and durability. Expertly designed, these tanks are fully Engineer FEA certified, with a range of clever features and backed by a 15 year guarantee, West Coast Poly has your agricultural liquid fertilizer storage covered, so you can get on with farming.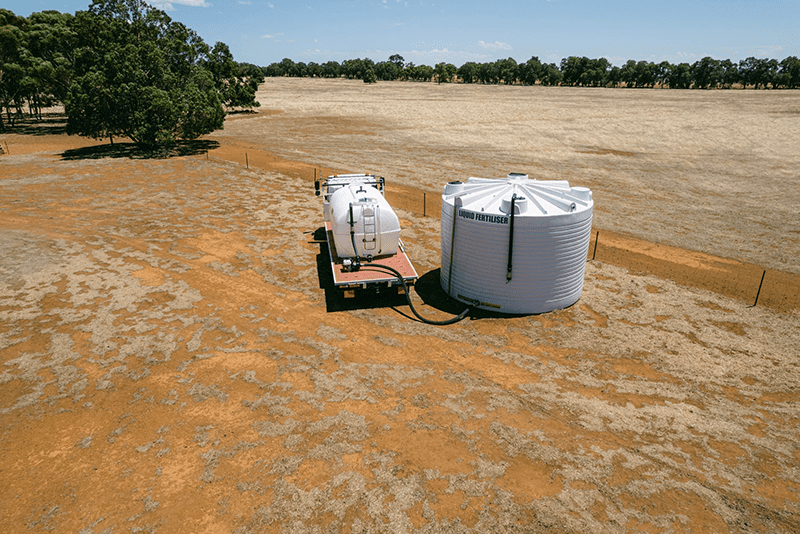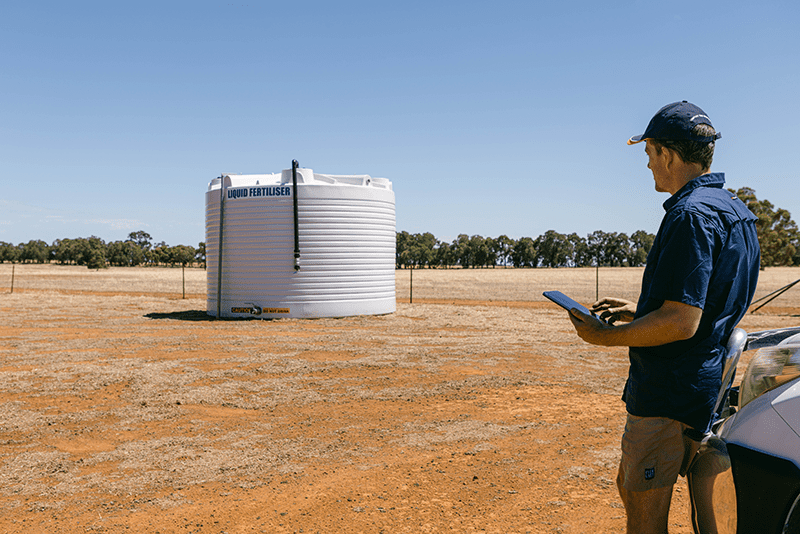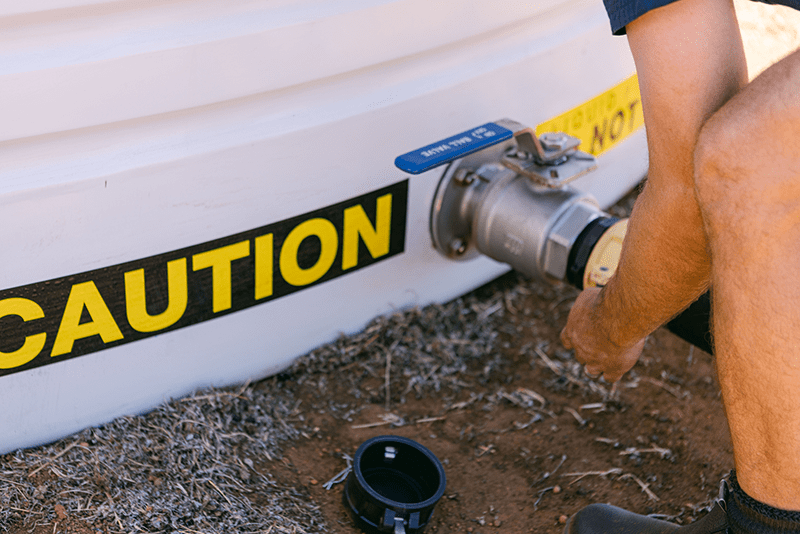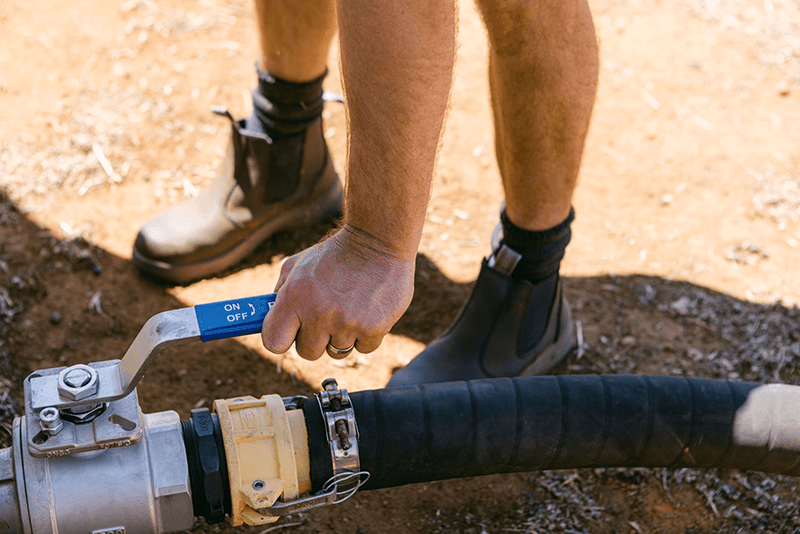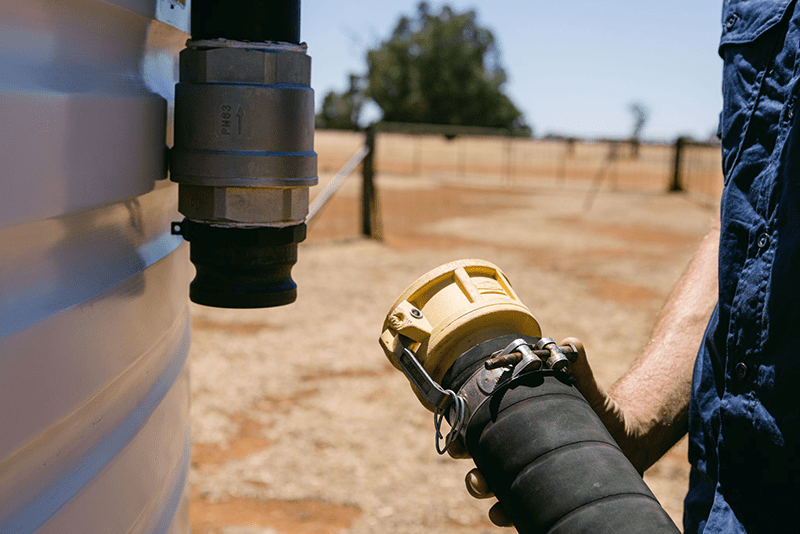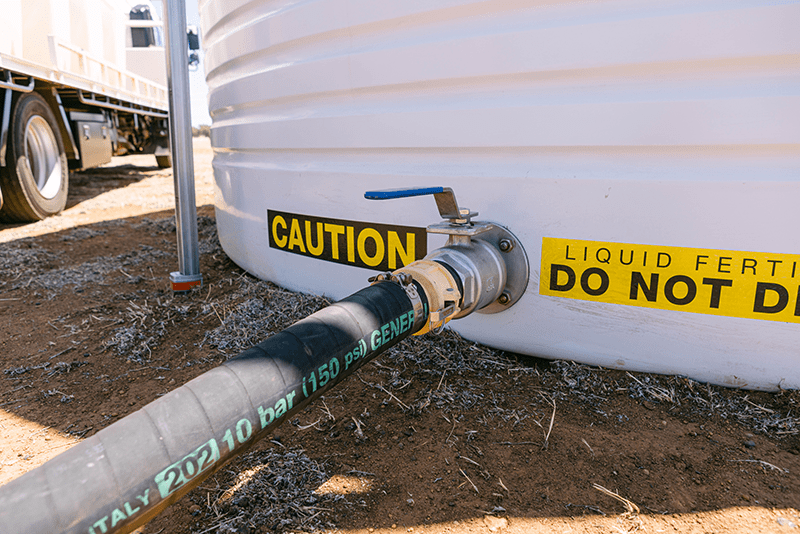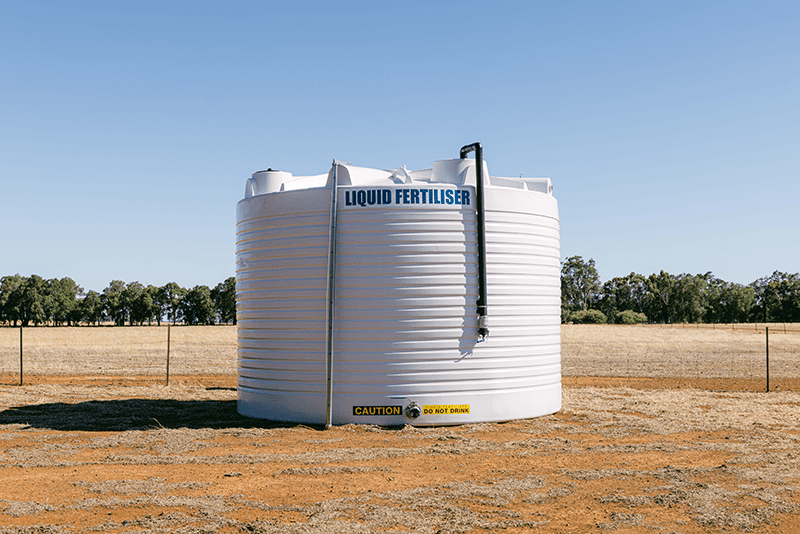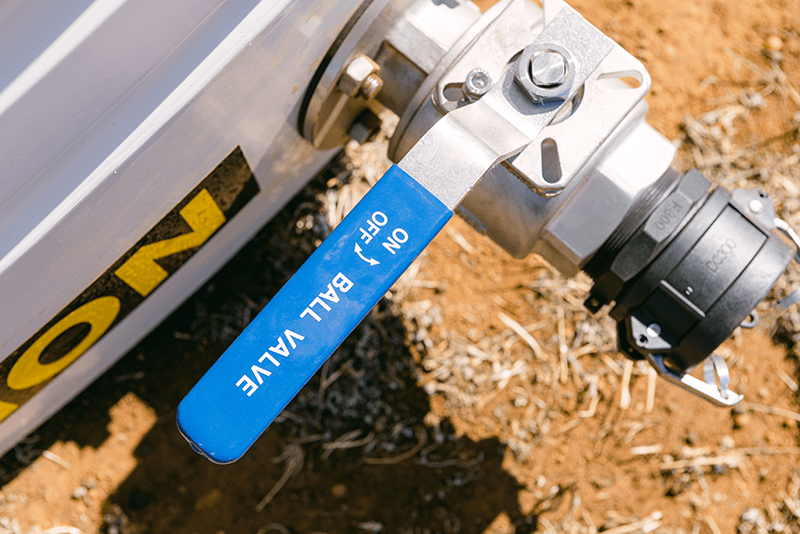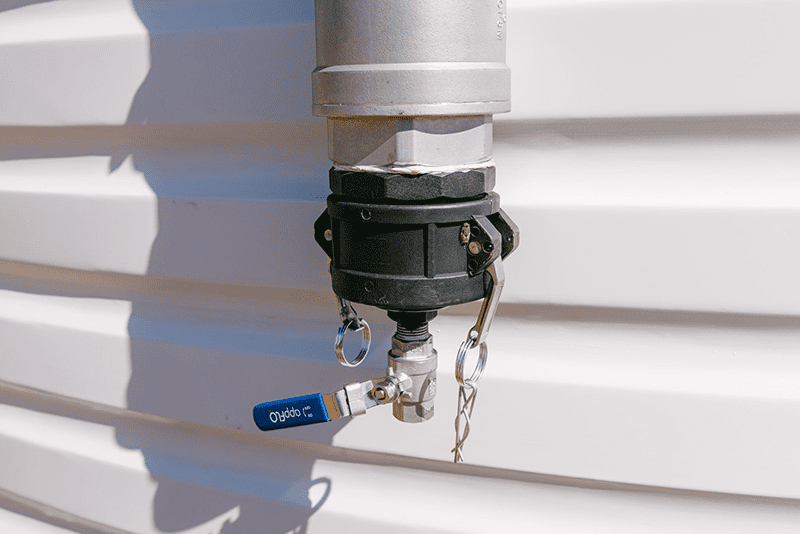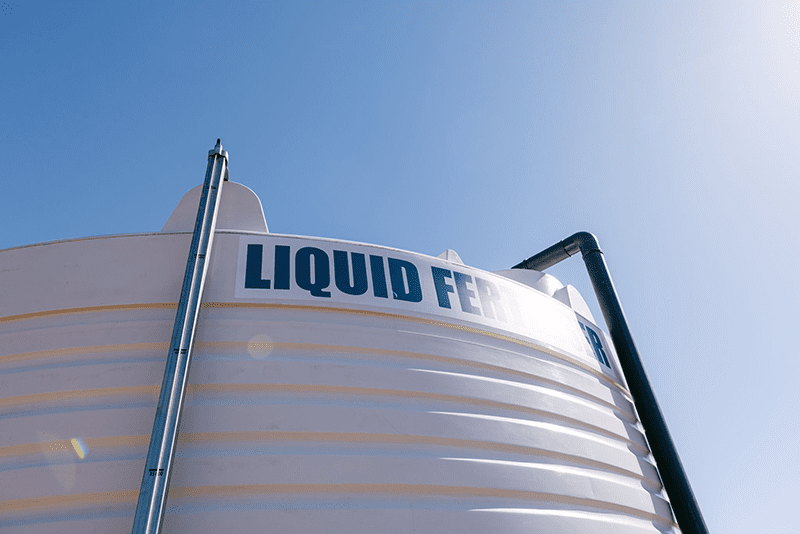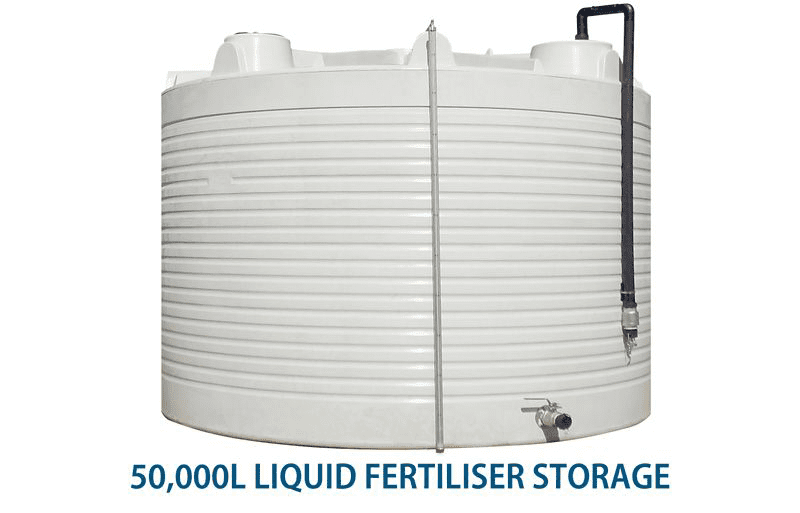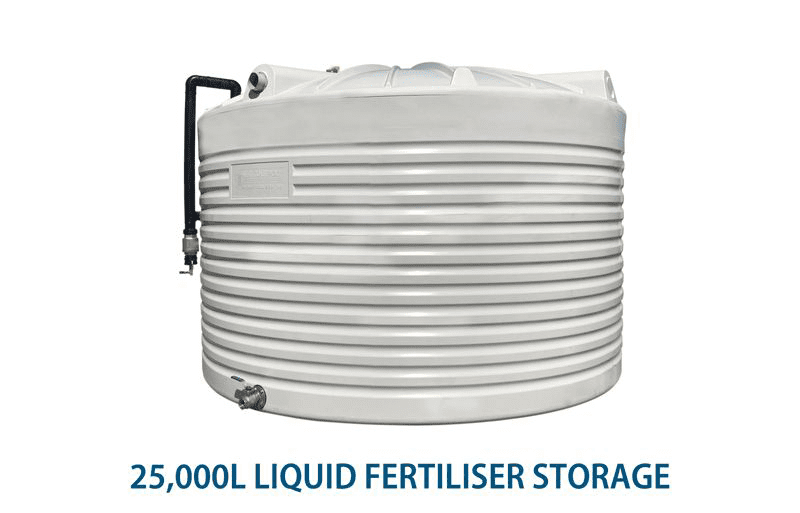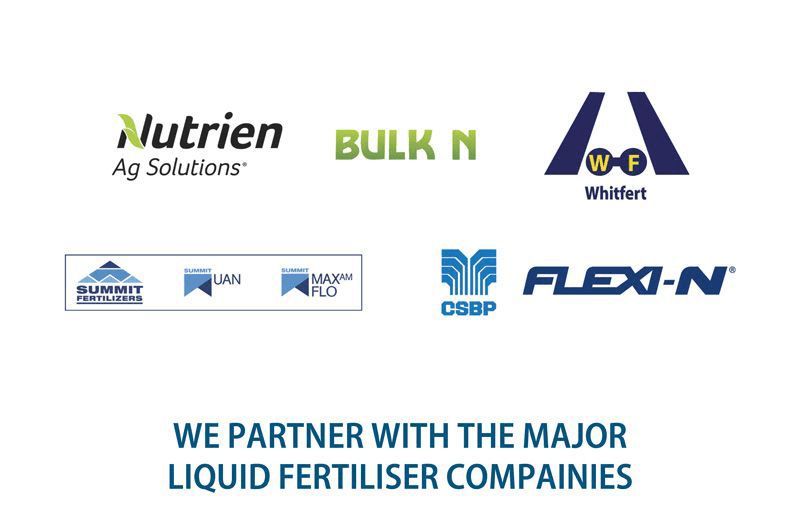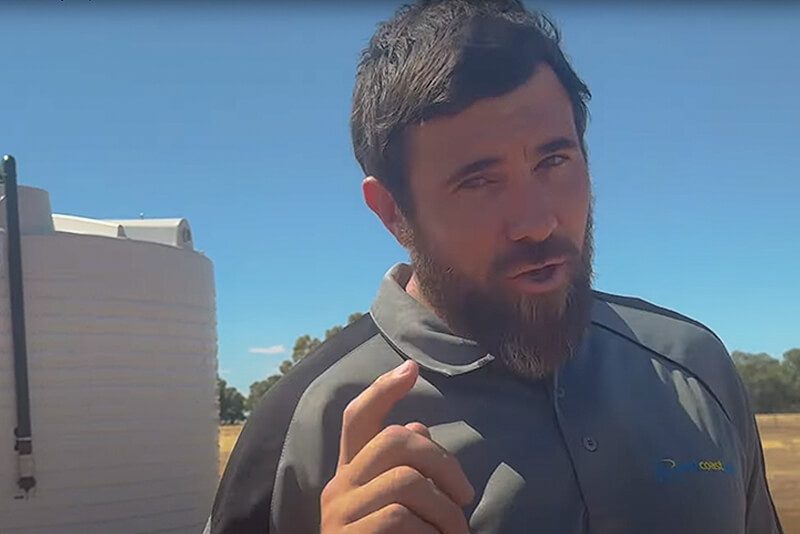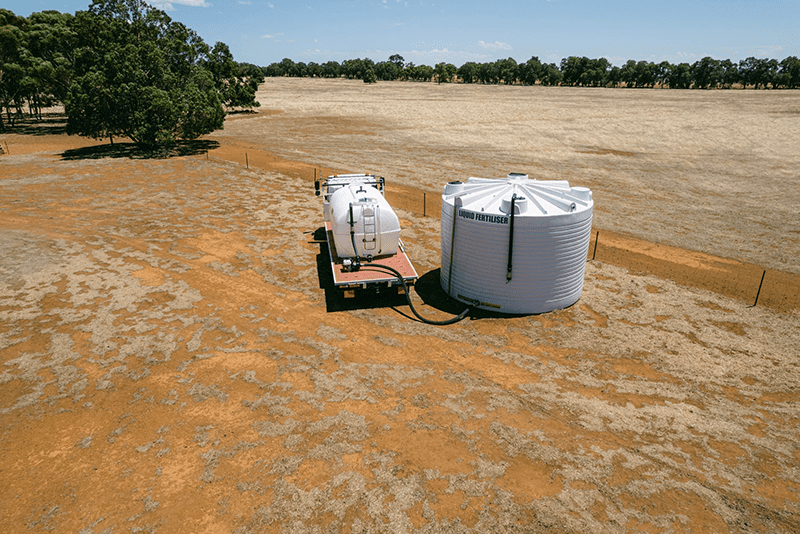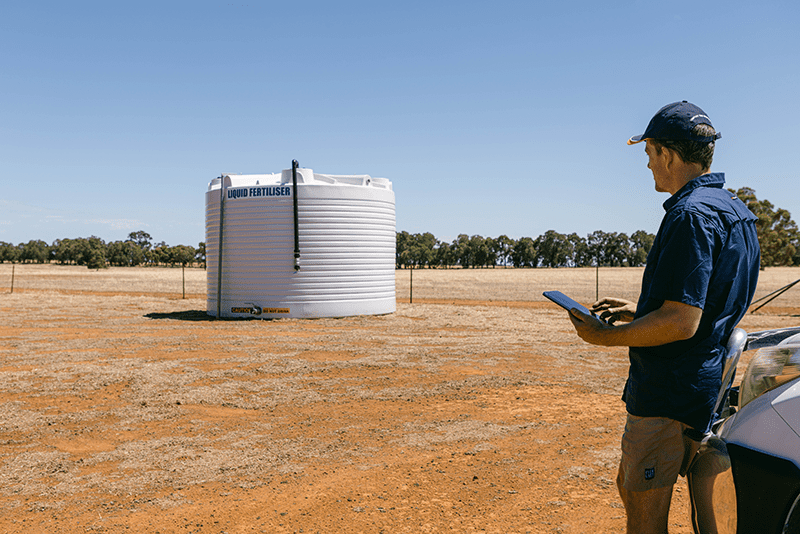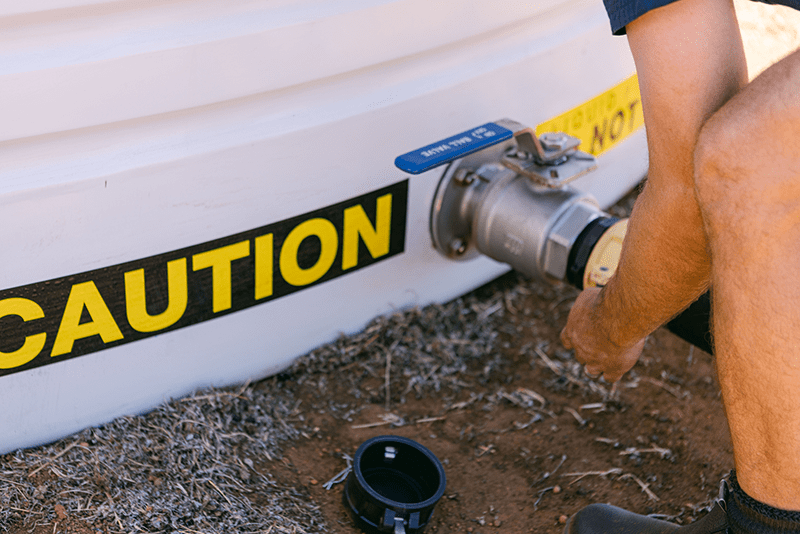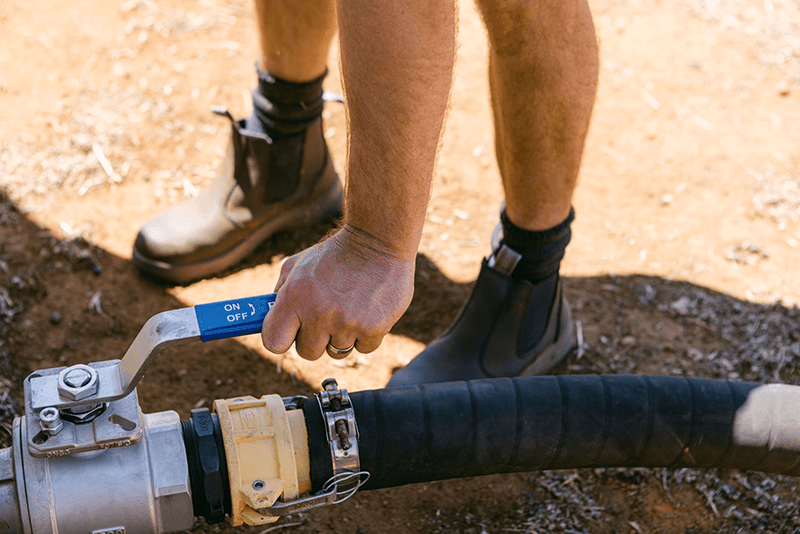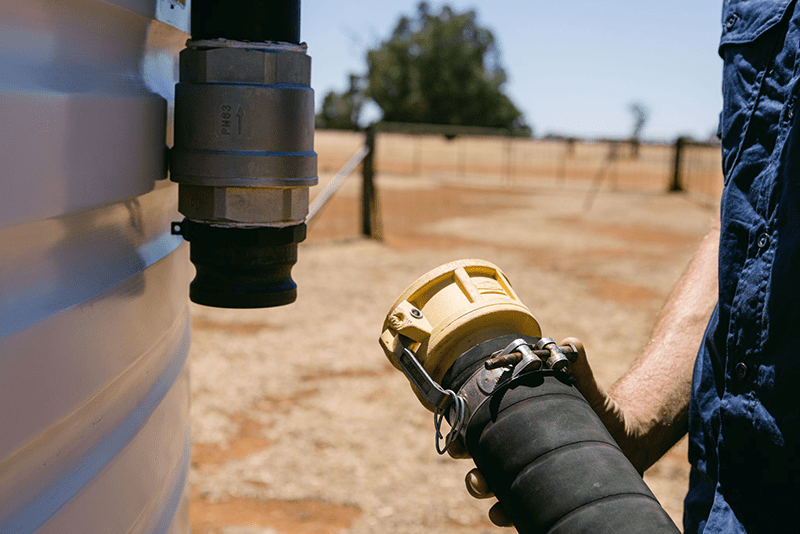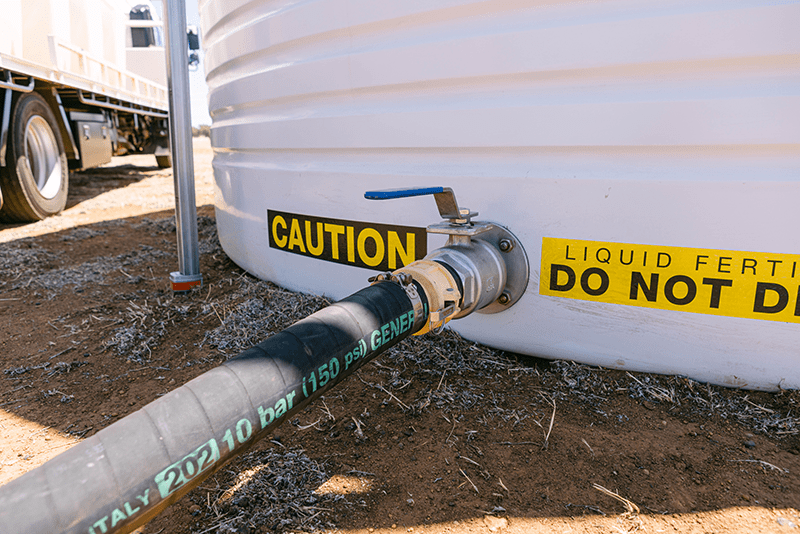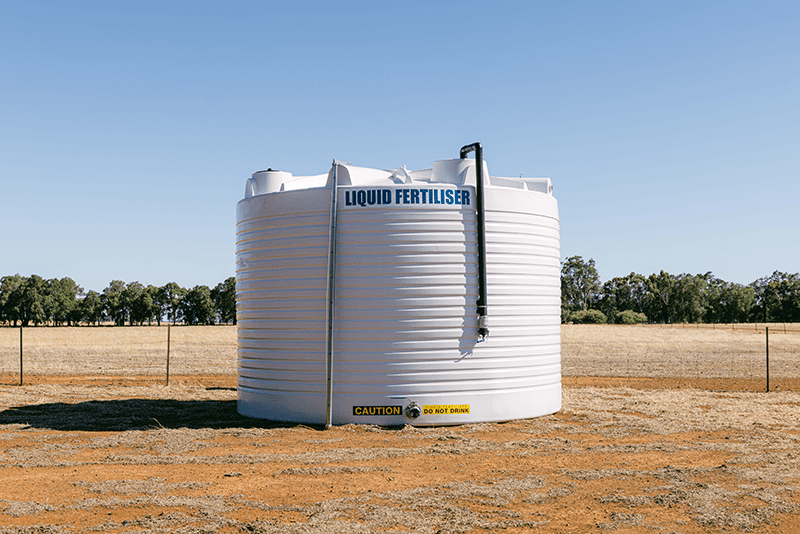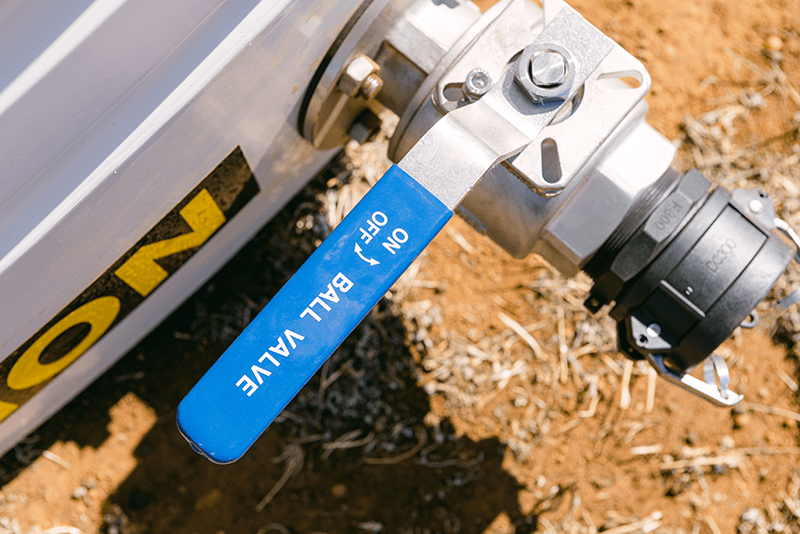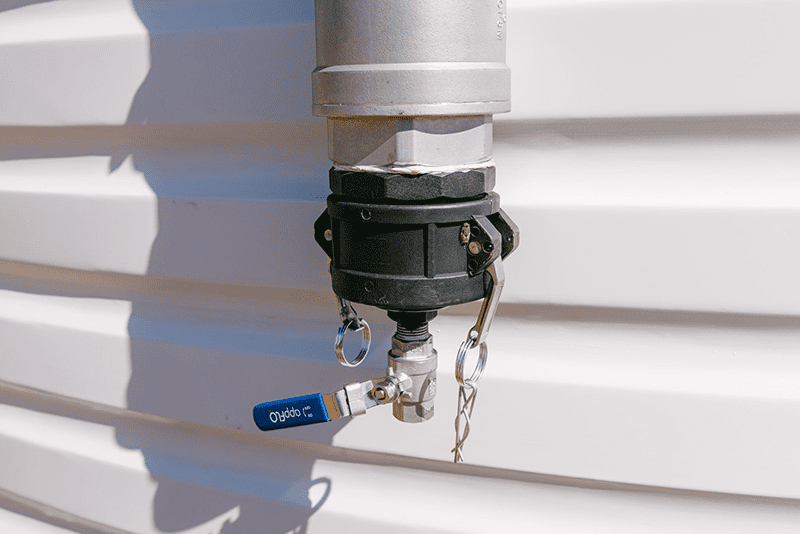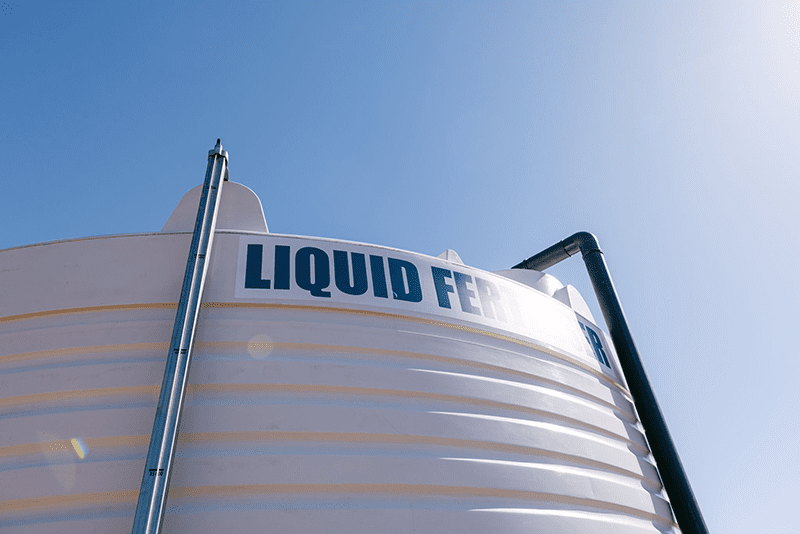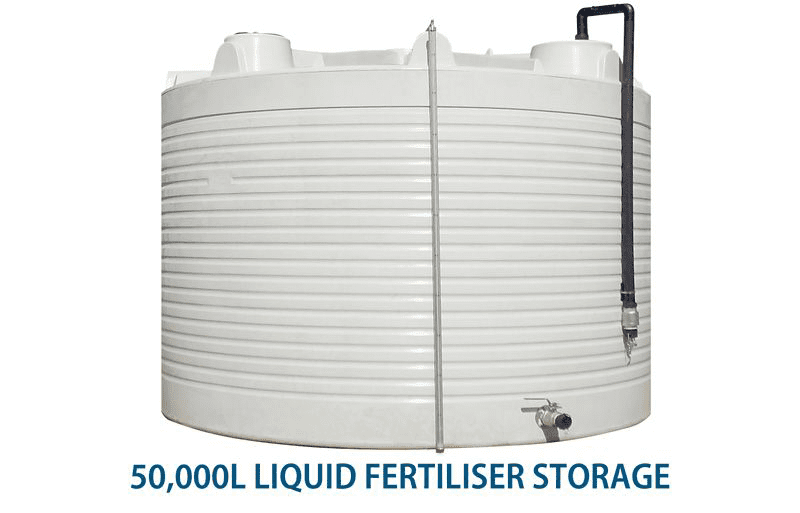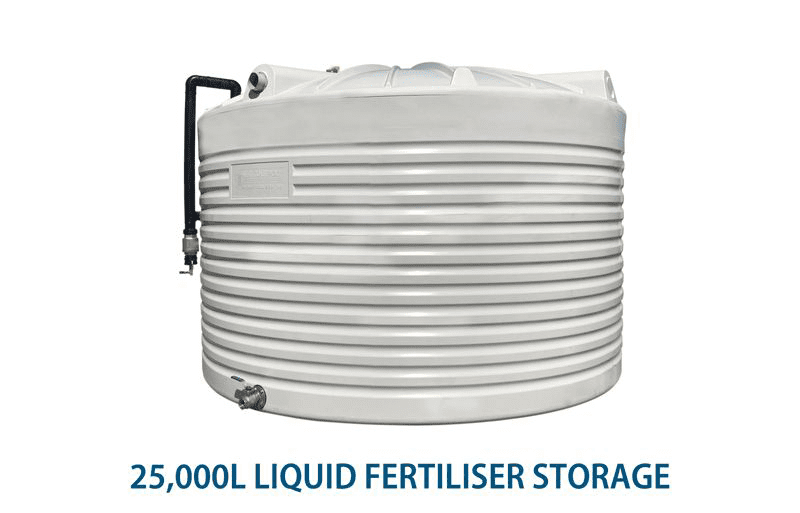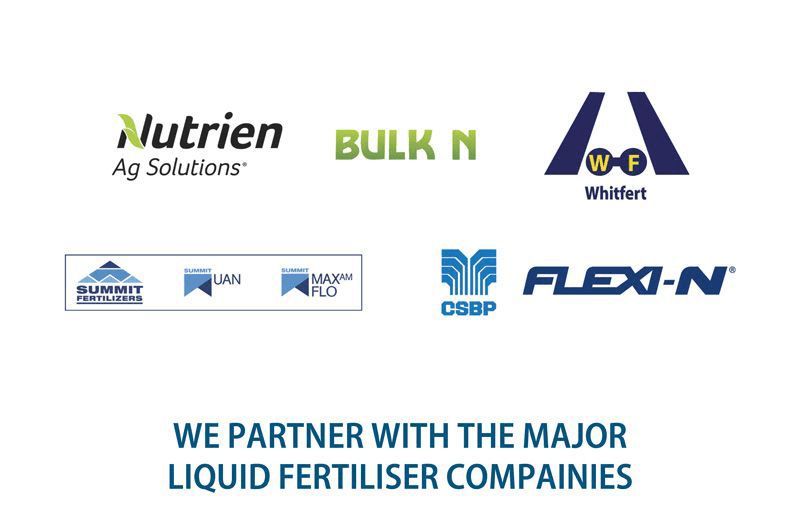 KEY FEATURES
LIQUID FERTILISER STORAGE TANK
Our liquid fertiliser tanks have gone through finite element analysis, which considers all possible environmental stresses the fertilizer tank may go through. Such as effects of different temperatures, how fluids react, static and dynamic loads, continuous cycling, wind loading and vibration. Results of these tests determine how this tank is engineered, so you get a long lasting & durable liquid fertilizer storage tank that you can rely on.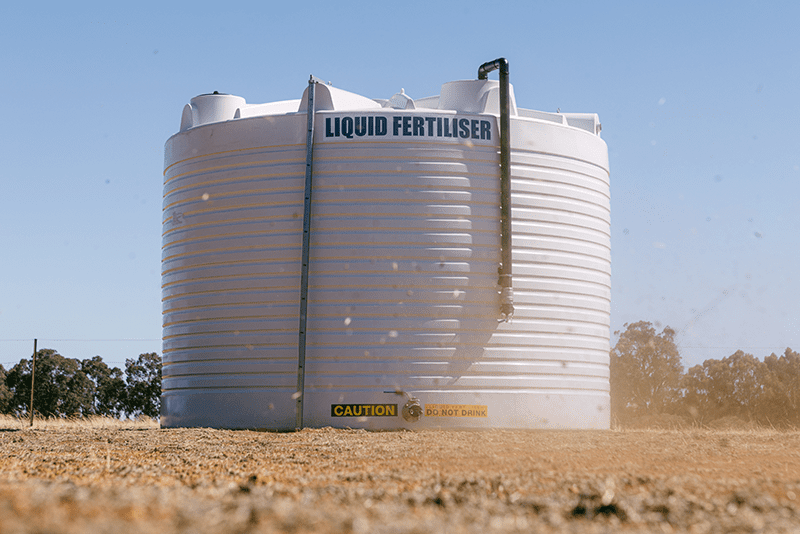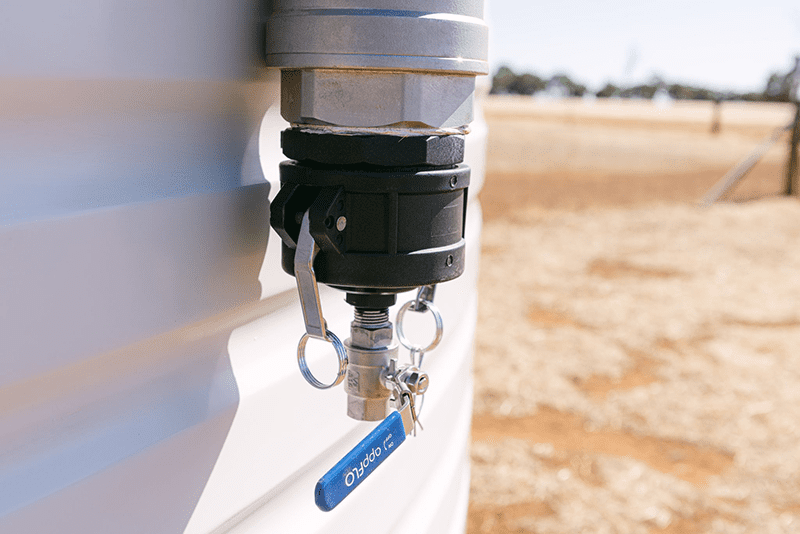 DRIP FREE, ONE WAY NON-RETURN VALVE
For a safe, high flow liquid fertiliser transfer, West Coast Poly's infill camlock connection, has a one-way, non-return valve. One step fast fill, you don't need to worry about draining your fill line after transfer either.
CORROSION RESISTANT STAINLESS STEEL BALL VALVE
All of West Coast Poly's fert tanks, come standard with your choice of either 2 inch or 3 inch size corrosion resistant stainless steel fittings. The large isolation ball valves make liquid transfer fast, while a protective dust cover, keeps your liquid fertiliser and equipment clean and free from contaminates.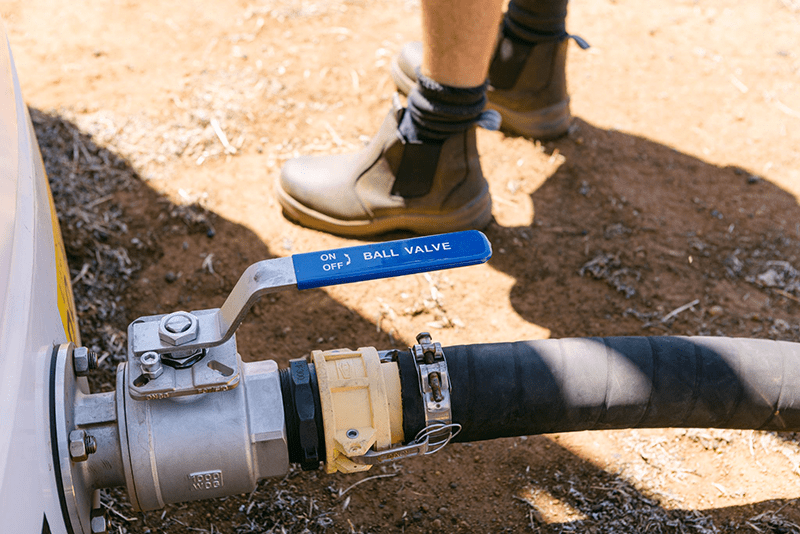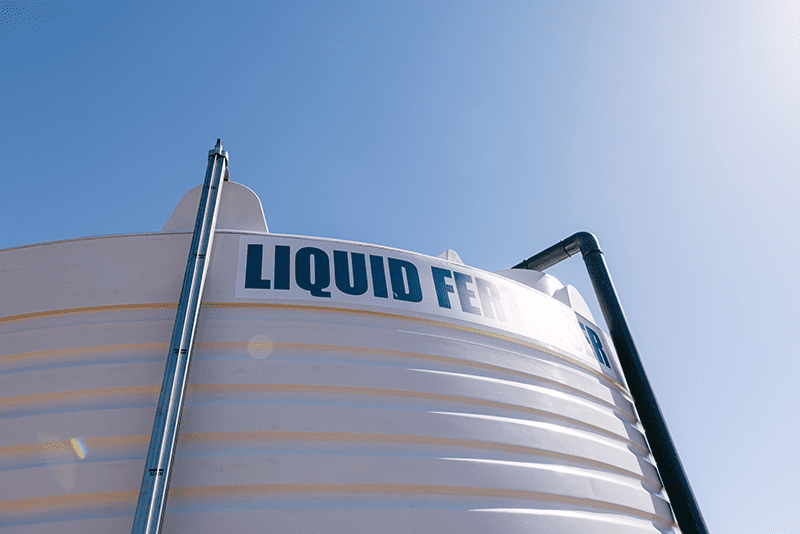 Monitoring tank levels is made easy, check your levels at a glance, with a robust counter balanced gauge.
TRANSFER LIQUID FERTILISER WITH EASE
Transporting from tank to paddock is a breeze with our large matching valve sizes on both your liquid fertiliser tank and liquid fertiliser cartage tanks. To take a look at our range of liquid fertiliser cartage tanks, CLICK HERE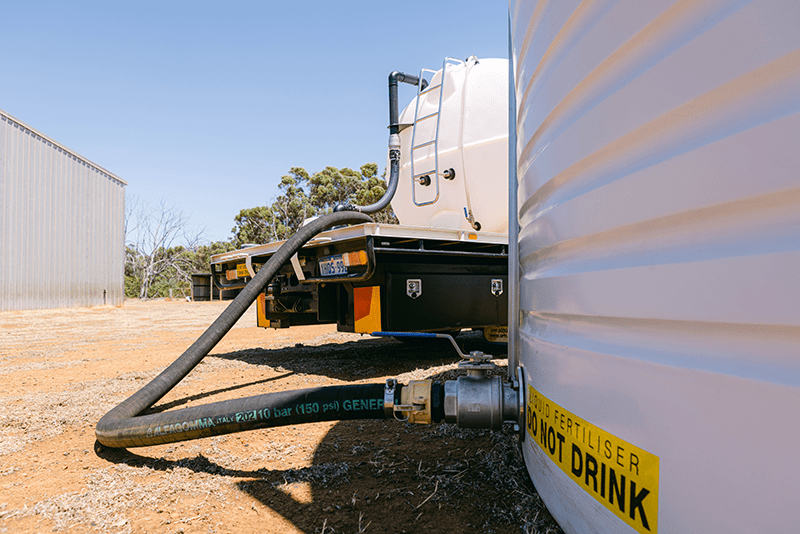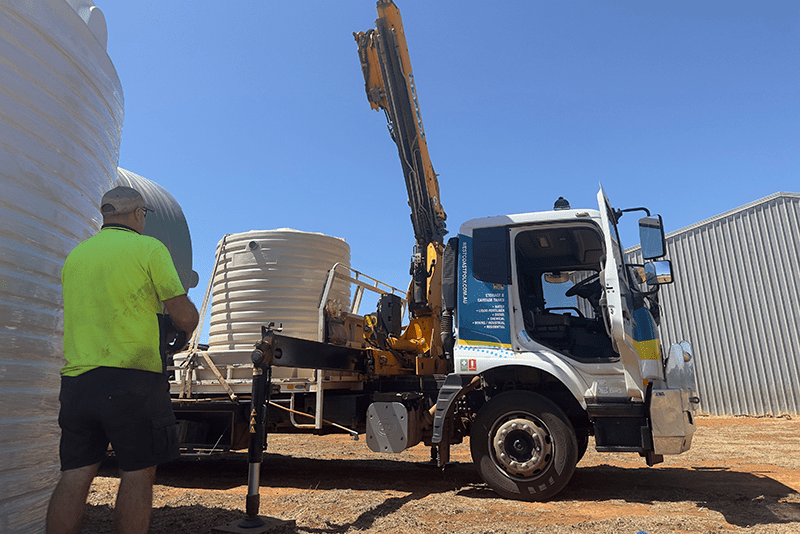 ON FARM-SERVICE & DELIVERY
With our fleet of purpose-built delivery trucks, we ensure your liquid fertiliser tanks are delivered and fit out efficiently by one of our professional Transport Team Members.
Rest Easy. The purchase of a West Coast Poly Liquid Fertiliser Storage Tank brings with it a written 15-year guarantee. Rest assured, only the best workmanship and materials have gone into your new tank. CLICK HERE for the full guarantee.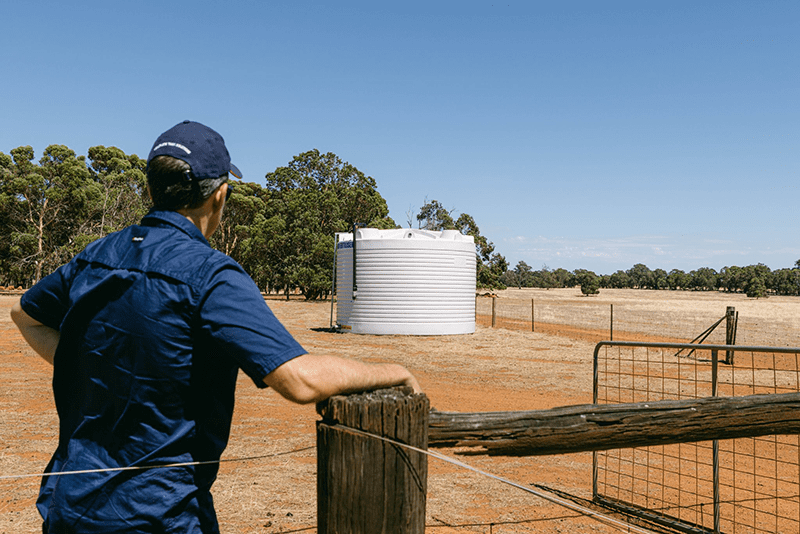 | Volume (L) | Volume (Tonne) | Diameter | Height | Price inc GST |
| --- | --- | --- | --- | --- |
| 25,000 | 33 | 3.78M | 2.60M | $6,853 |
| 50,000 | 66 | 4.60M | 3.45M | $11,968 |
Max Specific Gravity = 1.32
Aussie Poly Pumps RSE2BRV/GX200
Aussie Poly Pumps RSE3BSV/GX200
PRODUCT DETAILS & STANDARD FITTINGS
50,000L LIQUID FERTILISER STORAGE TANK
NEED TO KNOW MORE?
For additional information, please email your requirements and we will contact you to discuss further.