Adblue Tanks
Used to reduce the nitrous oxide emissions on diesel engines
Modern high performance diesel engines use the aqueous urea solution to reduce emissions.
The demand for on-farm storage of this liquid has grown and while small volumes can be stored in IBC's, larger volumes are required for on-farm storage.
West Coast Poly manufacture a 10,000L Adblue Storage Tank complete with a quality Italian made PIUSI Pump Kit.
Other sizes available on request.
12v or 240v PIUSI AdBlue Pump Kit with flow meter sealed within steel cabinet
Flow rate of 35L/min
5m delivery hose plus auto shut off nozzle
2" fill line
40mm lockable drain valve
Volume level site tube with isolation valve
3" overflow port with ingress protection and vermin proof screen
Fully sealed roof to prevent water ingress
Call and speak to one of our specialised sales team, they can assist and customize a tank to suit your requirements.
WE SET THE STANDARD HIGH
WHY CHOOSE WEST COAST POLY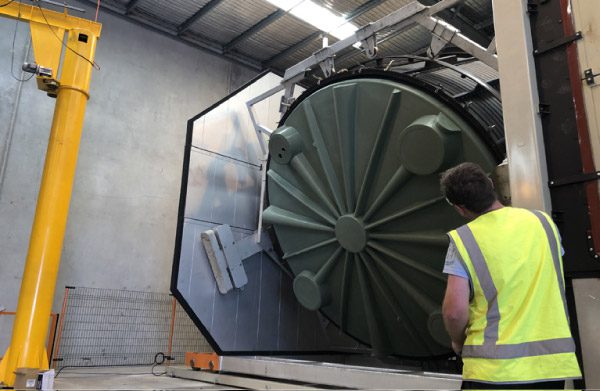 West Coast Poly has earned an impressive reputation as one of the leading and largest manufacturers of polyethylene storage tanks in Western Australia.
You will be dealing with a company with advanced manufacturing systems and unmatched manufacturing ability.
Talking with experienced local personnel who understand the home-grown conditions for the rural, residential and mining/industrial sectors of Western Australia.
Assured that our service and manufacturing practices are of the highest standards, guaranteeing a top-quality, well-designed product.
GET YOUR TANK
DELIVERED FOR FREE
There's Free Delivery within 800km of our Canning Vale Factory for our agricultural products. For more information, please see the Delivery Section.