MANUFACTURING – OUR MATERIAL
(PE) – Light, versatile synthetic resin made from the polymerization of ethylene. Polyethylene is a member of the important family of polyolefin resins. It is the most widely used plastic in the world, and is considered one of the safest forms of plastic.
West Coast Poly has a range of standard mould sizes from 320L to 50,000L. Once manufactured the tanks can then be fitted with nozzles and features to suit specific client requirements.
The tanks can be used for numerous applications and all types of processes including water, chemical and effluent, as well as potable water supply and material blending or mixing.
LMDPE
(Linear Medium Density Polyethylene)
The main material for manufacturing our range of products is a hexene grade co-polymer based linear medium density polyethylene. The material offers excellent impact strength and long-term UV stabilisation and is suitable for manufacturing a wide range of products particularly water storage tanks. LMDPE is compliant with requirements of the Australian Food Contact Regulations AS/NZS 2070:1999, Potable Drinking Water Standards AS/NZS 4020:2018 and certified to AS/NZS 4766:2020 Standards. Long term storage is guaranteed using a trusted quality material, ensuring your storage tank stands the test of time and is of the highest quality.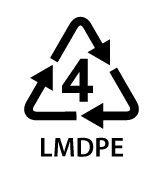 HDPE
(High Density Polyethylene)
A roto-moulding grade of high-density polyethylene is used principally for chemical storage tank applications and is a new generation of hexene HDPE. Ideally suited for manufacturing large storage tanks, the advanced technology of the material leads to superior mechanical properties, high impact strength, high stiffness and long-term UV stabilisation. It is also compliant with AS2070:1999 and AS/NZS 4766:2020 Standards. An excellent material choice when considering the long term, safe and secure storage of your chosen liquids.
LMDPE & HDPE do NOT contain BPA (bisphenol A)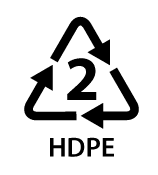 THE MANUFACTURING PROCESS

West Coast Poly tanks are produced using the roto moulding system which allows one piece construction under controlled conditions with a material that is rugged, durable and shows outstanding chemical and environmental resistance.
The process is a four-stage system which is inherently efficient:
The polyethylene is tested for dry flow rate and bulk density before a set quantity is loaded into the mould. The mould is then heated while being subjected to multi-directional revolutions so that a specified wall thickness is achieved over the vessel wall. The material is taken to a specified temperature to ensure homogeneity before moving to the cooling phase. The mould continues to rotate during the cooling phase so that it retains its shape.
When the plastic has cooled sufficiently the finished part is removed from the mould and subjected to ultrasonic measurement and low temperature impact testing.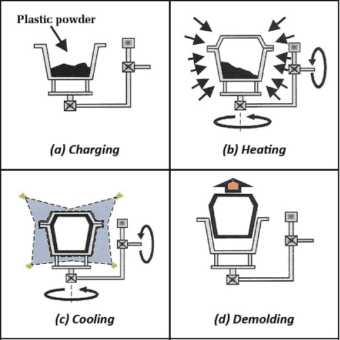 At West Coast Poly, our in-house Engineering & Technical Team can provide both 2D drawings and 3D models, providing increased design, flexibility and accuracy.
Our Team can provide clients with the ability to create and validate specific designs to suit individual projects.

Advise on product data with regards to subassemblies, components, material specification and bill of materials.
CAD Download Request

"*" indicates required fields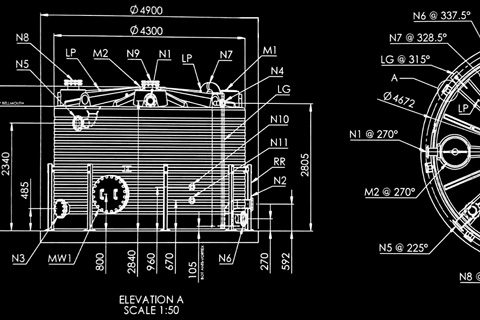 West Coast Poly can assist with your custom-made enquiry, after assessing your specific design requirements, our engineering team ensure the service provided is second to none.
We can assist from project conception, through design and engineering, to delivery of the purpose specific product.
Our consultation assures customers that the product is designed to achieve their specifications.