ROUND 14 – Kinglsey Smith – Northampton Football Club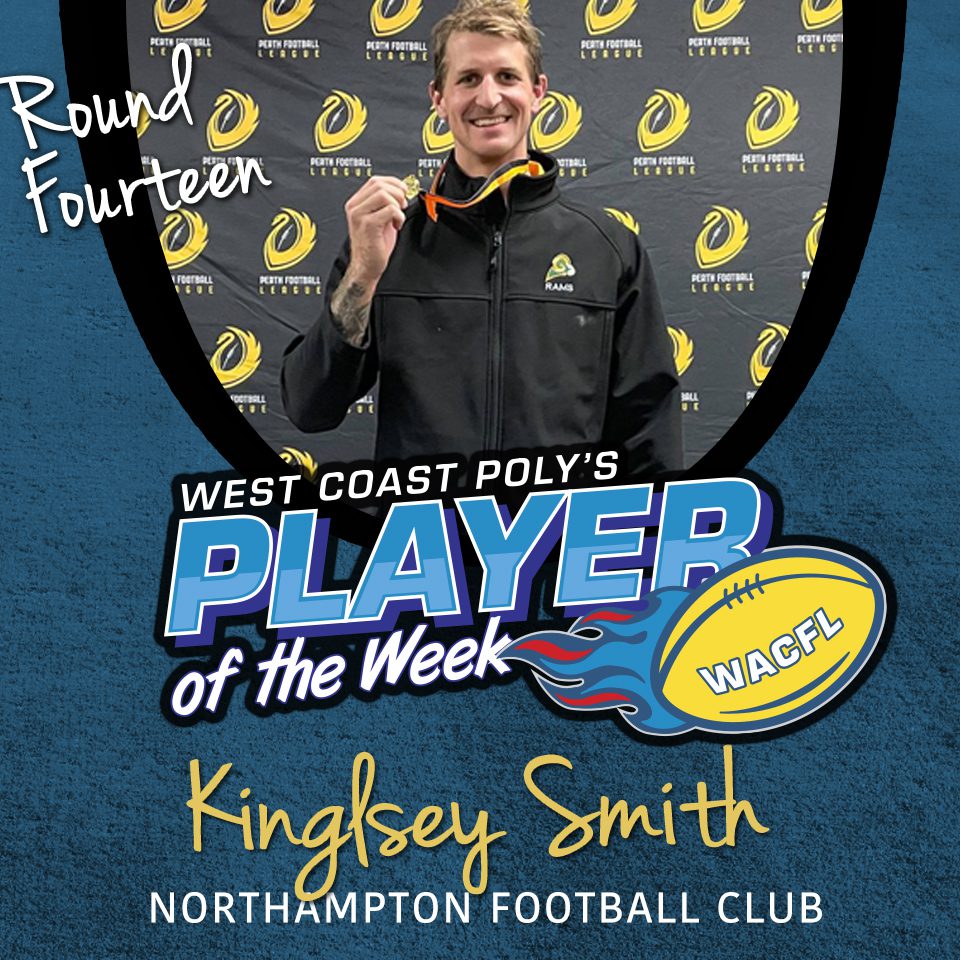 Kingsley Smith was our Best on Ground for the Men's State Game against the Perth Football League. With a 3 point win over the Perth Football League Kinglsey played a dominate 4 quarters and was a key asset to the WACFL State Team win.
Kingsley will now go into the short list for Player of the Year – where the prize is 2 x tickets to the AFL Grand Final including airfares & accommodation.