Large Capacity Tanks
Water storage for larger suburban properties
Imagine conserving your own independent water supply to use everyday with no restrictions.
Do you have a large block in the suburban environ and would like to install tanks with larger capacity for water storage? West Coast Poly have a great range of larger capacity tanks, these are designed to be the ideal solution water storage where larger volumes are required. These larger tanks which have volumes up to 50,000 litres can be linked together and fitted with a pressure pump system to supply complete domestic needs including having an independent supply on hand for fire safety storage.
Dealing with West Coast Poly you will be dealing with a devoted company that has 2 decades of experience in manufacturing and designing the best tank, delivering it to your door and providing a 20 year warranty.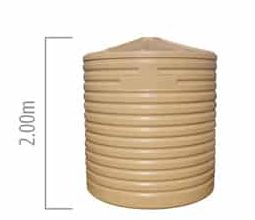 4,500L (1,000 gal) Tank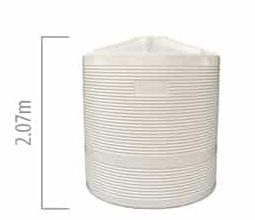 5,300L (1,175 gal) Tank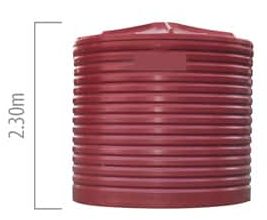 9,000L (2,000 gal) Tank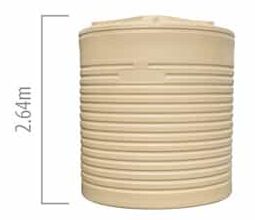 10,000L (2,200 gal) Tank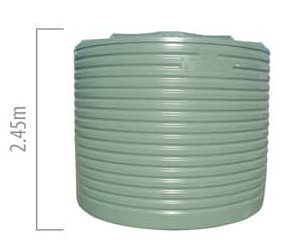 14,000L (3,100 gal) Tank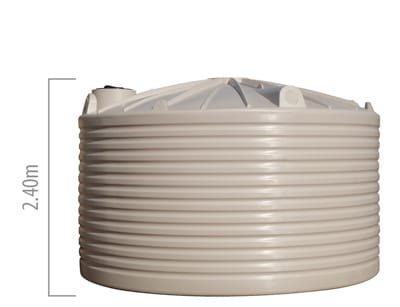 23,000L (5,100 gal) Tank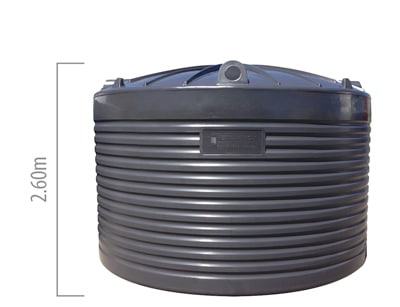 25,000L (5,600 gal) Tank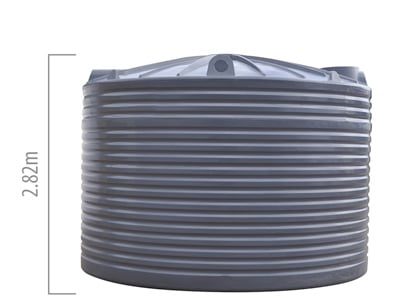 27,500L (6,100 gal) Tank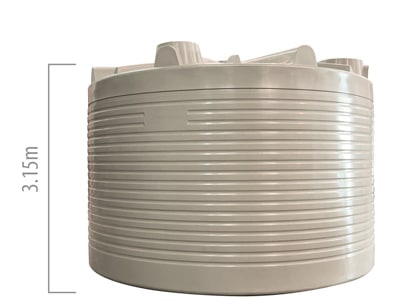 38,000L (8,400 gal) Tank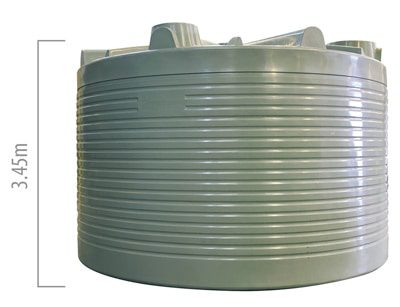 50,000L (11,100 gal) Tank
WATER TANK RANGES
4,500L to 50,000L
| Volume | Diameter | Inlet Height | Overall Height | Price Inc GST |
| --- | --- | --- | --- | --- |
| 4500L/1000G | 1.80M | 1.89M | 2.0M | $1,188 |
| 5300L/1175G | 1.93M | 2.07M | 2.07M | $1,430 |
| 9000L/2000G | 2.35M | 2.19M | 2.30M | $2,002 |
| 10000L/2200G | 2.35M | 2.53M | 2.64M | $2,398 |
| 14000L/3100G | 2.85M | 2.34M | 2.45M | $2,585 |
| 23000L/5100G | 3.78M | 2.27M | 2.40M | $3,498 |
| 25000L/5600G | 3.78M | 2.47M | 2.60M | $3,652 |
| 27500L/6100G | 3.78M | 2.69M | 2.82M | $4,169 |
| 38000L/8400G | 4.3M | 3.07M | 3.15M | $6,490 |
| 50000L/11100G | 4.6M | 3.30M | 3.45M | $8,833 |
COMBO DEALS
46,000L to 100,000L
| Volume | Diameter | Inlet Height | Overall Height | Price Inc GST |
| --- | --- | --- | --- | --- |
| 2 x 23000L/5100G | 3.78M | 2.27M | 2.40M | $6,842 |
| 2 x 25000L/5600G | 3.78M | 2.47M | 2.60M | $7,150 |
| 2 x 27500L/6100G | 3.78M | 2.69M | 2.82M | $8,195 |
| 2 x 38000L/8400G | 4.3M | 3.07M | 3.15M | $12,650 |
| 2 x 50000L/11,100G | 4.6M | 3.30M | 3.45M | $17,292 |
***Combo measurements above are per tank.
BLACK
(Night Sky®)

SLATE GREY
(Woodland Grey®)

ARMOUR GREY

MOUNTAIN BLUE
(Deep Ocean®)

RIVER GUM
(Wilderness®)

MIST GREEN
(Pale Eucalypt®)

RAVINE
(Gully®)

AUTUMN BROWN
(Jasper®)

AUBERGINE
(Loft®)

GULL GREY
(Shale Grey®)

LIGHT GREY

WALLABY

HERITAGE GREEN
(Cottage Green®)

SMOOTH CREAM
(Classic Cream®)

MERINO
(Paperbark®)

WHEAT

BEIGE

HERITAGE RED

BASALT

METAL GREY
(Ironstone®)

CHARCOAL
(Monument®)

TORRIS BLUE

STORMEDGE BLUE
(Blue Ridge®)

TERRANE
(Terrain®)

WHITE SURFMIST
(Surfmist®)

DUSK
(Evening Haze®)

DESERT HAZE
(Sandbank®)

BIRCH GREY
(Dune®)

INLET
(Cove®)

EARTHTONE
(Bushland®)

TIDAL GREEN
(Mangrove®)

BRONZE OLIVE
Colours shown are an indication only, colours may vary. If colour required not shown, contact us for more options.
Tanks are manufactured from material approved under Australian Standards AS4020 for potable (drinking) water and AS2070 for food contact.
Tanks made with ultraviolet stability UV 20 material which has ultra high resistance to sunlight degradation.
Tanks can be installed on any smooth level surface as polyethylene will never rust or corrode.
Tanks engineered with a unique and attractive rib profile to maximise strength.
Leaf strainer and mosquito proof overflow prevents insects and pests entering the tank
Rest Easy. The purchase of a West Coast Poly water tank brings with it a written 20 year guarantee. Backed by the manufacturer, you can be assured only the best workmanship and best materials have gone into your new tank.
For full guarantee details CLICK HERE
*20 year Guarantee effective as of the 19 June 2019.
INSTALLATION AND MAINTENANCE
The following information is a guide to installing tanks from 4,500 Litre (1,000g) to 50,000 Litre (11,100g)

CRITICAL POINTS TO REMEMBER
If a sandbase is used we advise that intermittent checks over a period of time should be made for the effects of erosion.
Base of tank must be fully supported across its entire area (base support must remain flat at all times).
Failure of the tank due to insufficient base support is not the responsibility of the manufacturer.
Pipe work should not place any loading on tank wall (flexible coupling is recommended).
Overflow size must be equal or exceed inlet size.
Tank must be vented to prevent it being subject to pressure or vacuum (leafstrainer or breather must be installed).
Please note it is the responsibility of the purchaser to ensure the tank base is Compliant with supporting the storage tank and ongoing maintenance. Failure to do so will void the warranty.
STANDARD FIT-OUT 4,500L – 9,000L
Large Capacity Tanks are delivered via our fleet of trucks within 800km of our Factory and tank fittings are installed onsite at time of delivery.
In the Perth Metropolitan area tank sizes 4,500L to 9,000L can be delivered via Courier, so a standard fit out for these may be required.
A standard fit out consists of a 90mm overflow, a brass outlet with ball valve up to 50mm in size, and a leaf strainer. Fittings are placed on the flat spots at the top and bottom of the tank at positions 12, 3, 6 and 9 as per Diagram 1.
Extra fittings can also be supplied, a quote can be provided on request.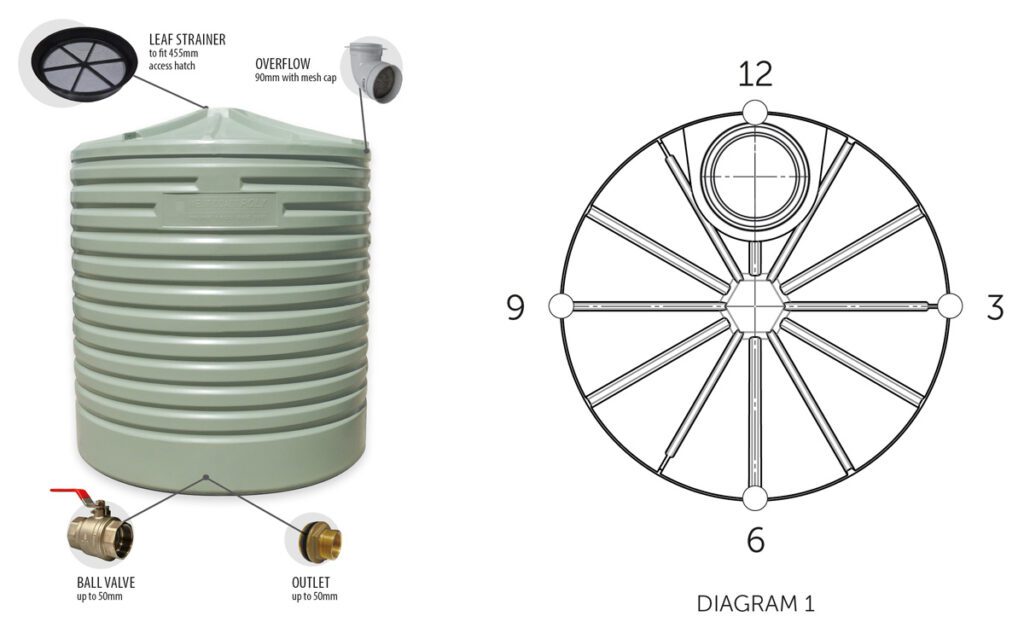 STANDARD FITTINGS
Rural range water tanks include Standard Fittings.
The following fitting are included in the price of your tank and will be positioned and installed by our drivers at the time of delivery.
Note: Lifting shackles are available on request.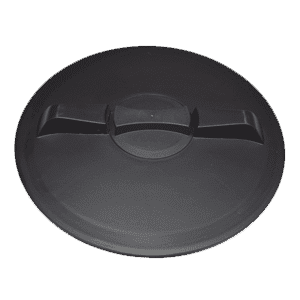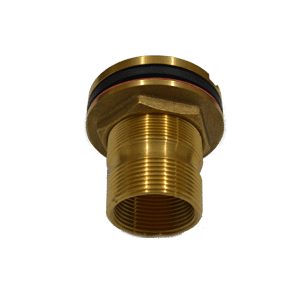 Brass Outlet
19mm (3/4in) to 50mm (2in)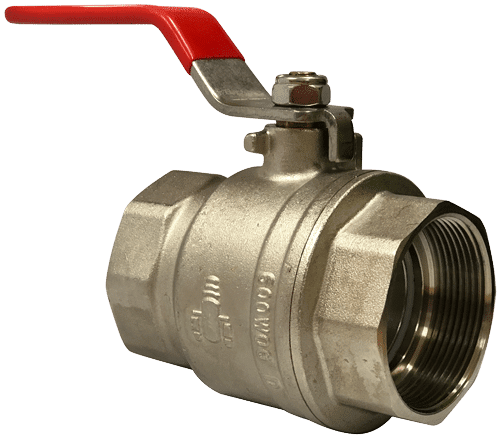 Brass Ball Valves
25mm (1") to 50mm (2")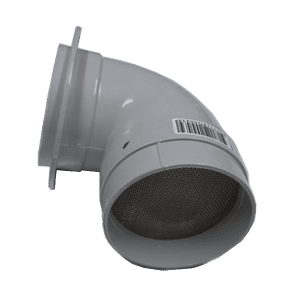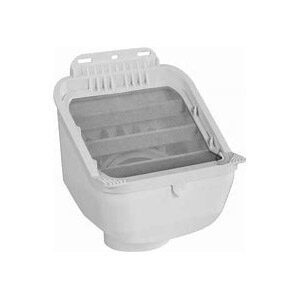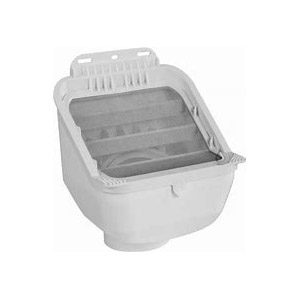 Leaf Eater
This is a high performance rainhead designed for debris removal, preventing leaves entering the catchment pipes, yet provides full flow for heavy rainfall applications.
Simple and easy to fit.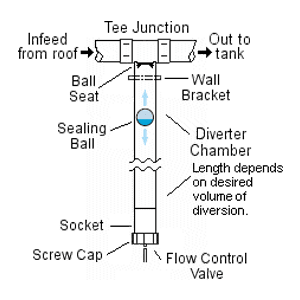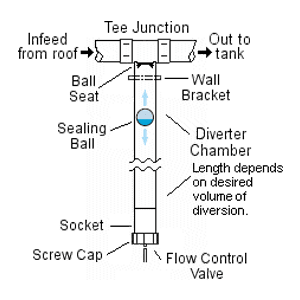 Water Diverter
The First Flush Device is a simple water diverter that allows the first flow of water from the roof to be diverted into a chamber and directed away.
It allows the roof to be flushed clean before water is directed into your water tank.
A simple effective device easy to install, available in kitform, pipe needs to be added, virtually maintenance free.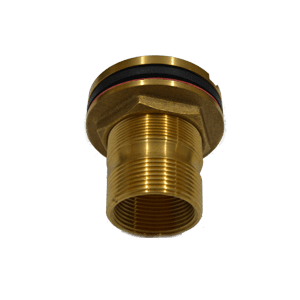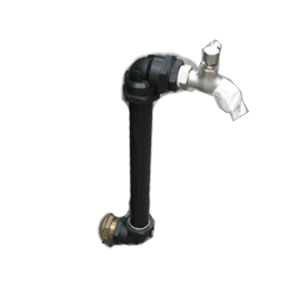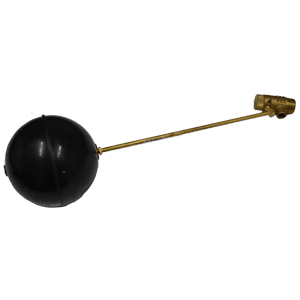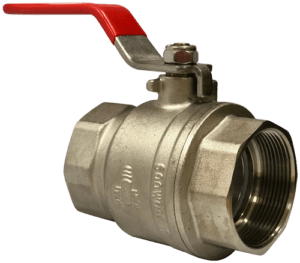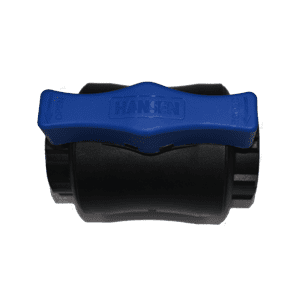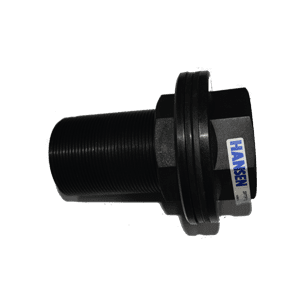 Polypropylene fittings
Up to 50mm
PUMPS
West Coast Poly offer advice and sales on a range of quality Davey and Onga Pumps for the purpose of household water pressure, garden watering and other applications.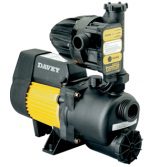 Davey XP 45T
Pressure Pump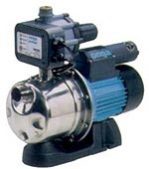 Onga JSP 120
Pressure Pump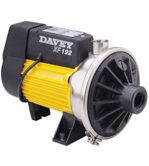 Davey XF Household
Transfer Pump
DELIVERY
Free Delivery is available on the Rural Tank Water Range, Cartage Tanks and Troughs.
For more information and details, please see the Delivery Section
WE SET THE STANDARD HIGH
WHY CHOOSE WEST COAST POLY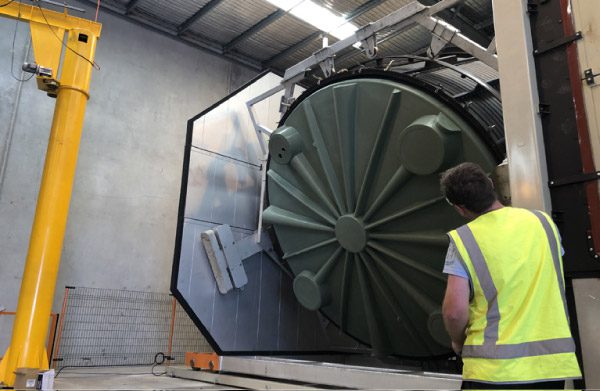 West Coast Poly has earned an impressive reputation as one of the leading and largest manufacturers of polyethylene storage tanks in Western Australia.
You will be dealing with a company with advanced manufacturing systems and unmatched manufacturing ability.
Talking with experienced local personnel who understand the home-grown conditions for the rural, residential and mining/industrial sectors of Western Australia.
Assured that our service and manufacturing practices are of the highest standards, guaranteeing a top-quality, well-designed product.
LARGE CAPACITY
TANK DELIVERies
There's Free Delivery within 800km of our Canning Vale Factory for our large capacity water storage tanks.  Standard fittings are installed into the tank at time of delivery so fit out is to individual requirements.
For more information, please see the Delivery Section.
DOWNLOAD OUR LATEST
2022 PRICE LIST
Grab a copy of our current Price List here! All our products, pricing and dimensions at your fingertips.